Experiencing Kyoto Train Station
We moved to Kyoto from Nara. And we spent some time experiencing Kyoto train station which had changed and was new and big since we had last been to Kyoto.
After the trip to Nara, we had built up a healthy appetite for some lunch & June was keen to try some Kyoto ramen.
We found a place on the 10th floor of Kyoto train station that was popular with Japanese and foreigners alike. Unfortunately we did not spot the ticket machine prior to waiting in the long queue. It was only after a long wait getting to the front of the queue that we realised this and June ended up with having a heated argument with one of the restaurant staff while attempting to explain our mistake. Unfortunately even though we were at the front of the queue the staff member kept on bypassing us by bringing in the customers behind us.
Japan has a reputation for unrivalled customer service but in the case of this particular staff member it was seriously lacking.
After lunch we went down from 11th floor to ground floor by long escalator. We also had a bit of a scare when Nige's new shoes slipped at the top of the esculator. If you make it to Kyoto, we recommend the train station escalator journey from the 11th floor.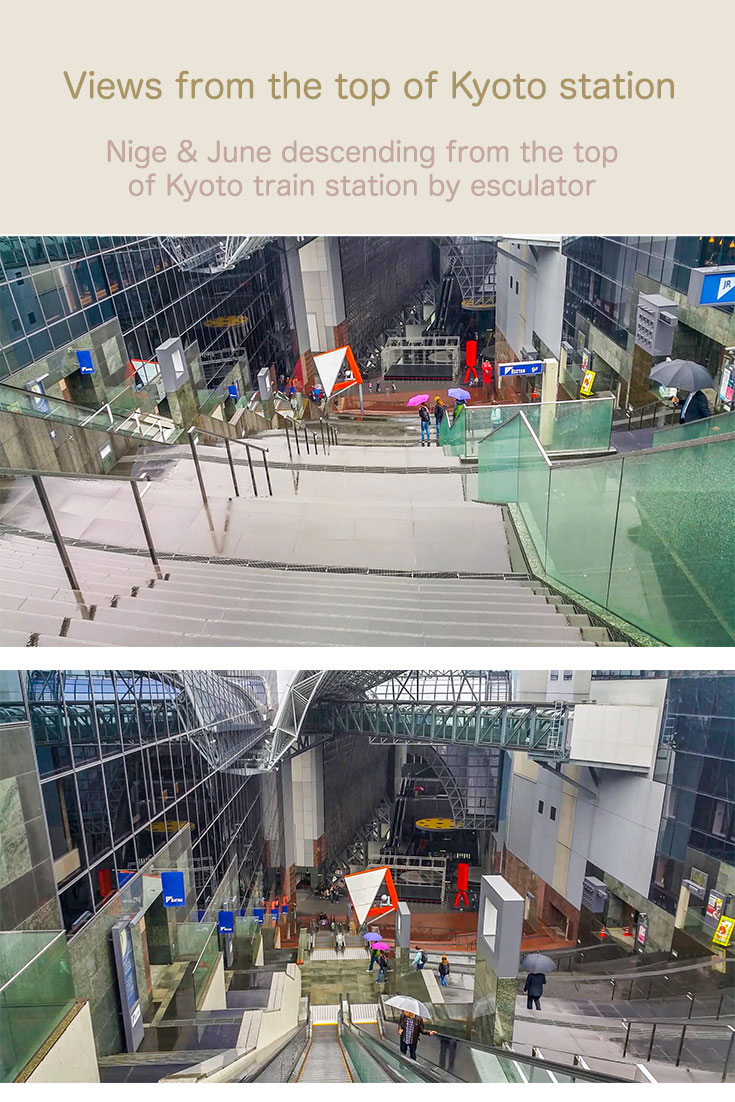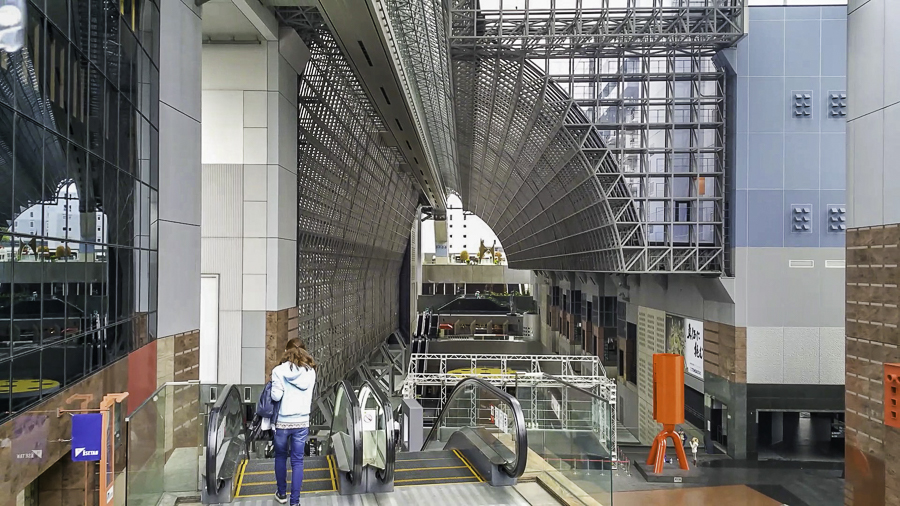 After that it was time to find a cafe to catch up with the video edits and stuff. All the cafe's around Kyoto train station were full, so we recommend finding a cafe in the centre of town, where they are not so busy.
Finally it was time to head back to the hostel. It was modern and nice hostel with a very nice cosy room that also included basin. The toilets were also on our floor but all the showers were on the ground floor.
That night there was an event of making Temari Sushi. Temari means Japanese style small handball. It was fun to make it, looked nice and delicious and a bargain at 500 Yen per person.
Hostels can offer a great alternative to business style hotels and in this case the hostel was modern, clean with good buffet breakfast and the bed was very comfortable.
We had good sleep at the nice hostel room.