Kyoto Temples
We went to visit some of the Kyoto temples which were Kiyomizu-dera which is Kiyomizu temple and Kinkaku-ji which is Kinkaku temple. 'Kin' means gold, 'Kaku' (in this case) means palace. So gold palace temple is Kinkaku-ji. Kiyomizu basically means very clear water.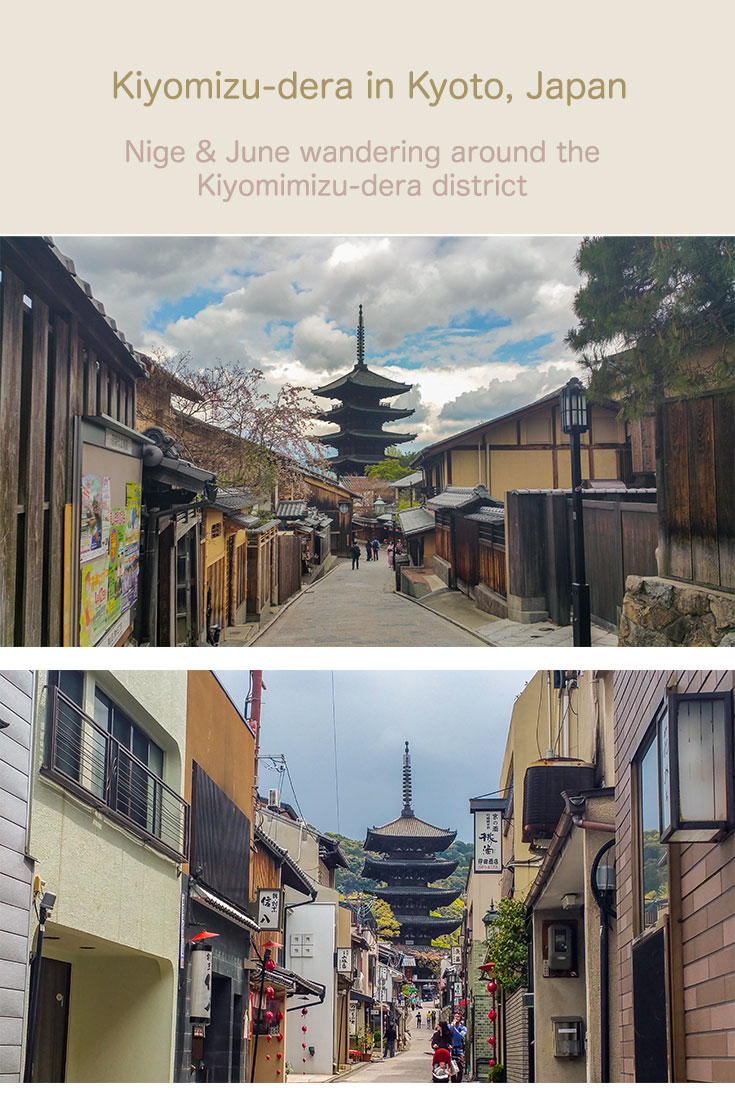 The slopes from Kiyomizu-dera is also nice thing. Nice atmosphere buildings and shops… You sometimes see 'Maiko' (looks like Geisha) there and we saw them by chance.
At Kinkaku-ji, unfortunately it was heavily raining though we were successful taking photos of Kinkaku-ji temple.
Ironically, the weather was clearing up after we left Kinkaku-ji temple. It just seemed to be one of those days where every time we attempted to take a video or photo shoot the weather would quickly go dark and start raining.
After visiting Kyomizu-dera & kinkaku-ji were had to make the long journey to Kanazawa.