Affordable Udon noodle restaurant
Nige & June try out an affordable Udon noodle restaurant. This is a popular tasty restaurant that serves delicious udon at budget friendly prices.

This is chain style restaurant and it's very popular in Japan, you'll always see queues and busy inside there.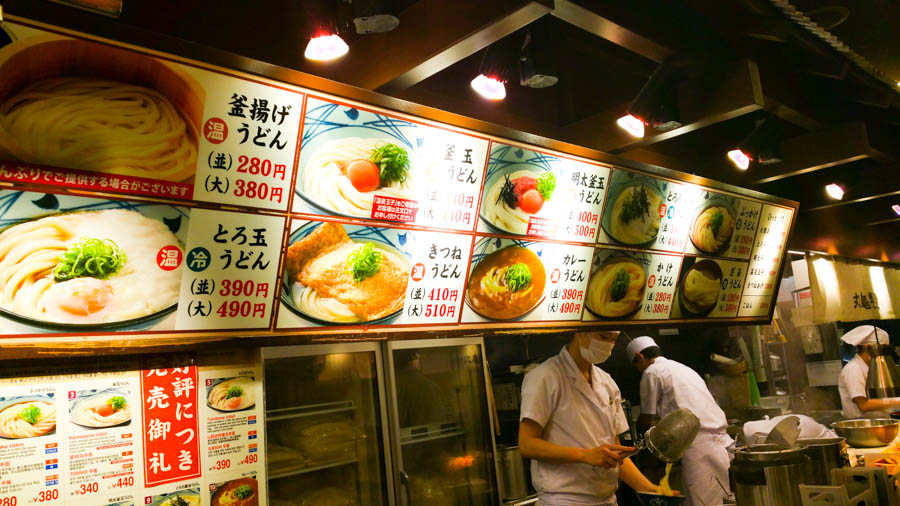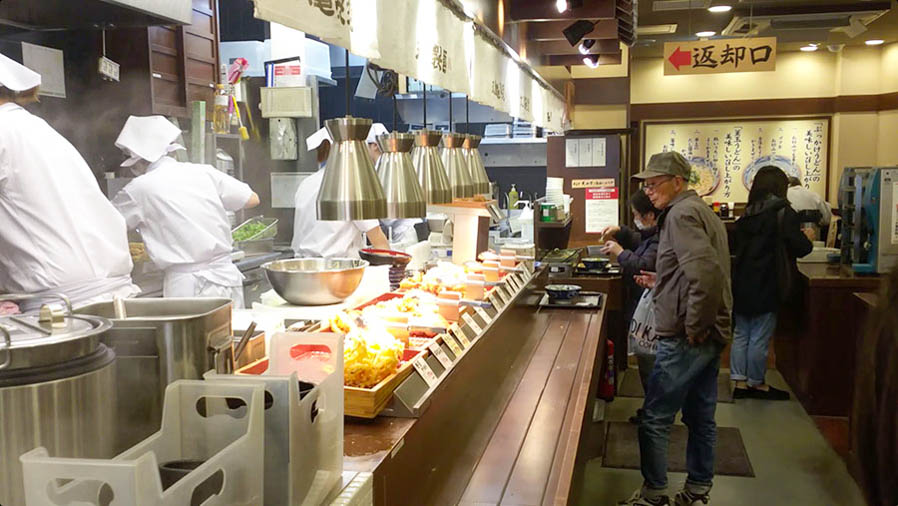 This time fortunately it was not so busy, you often see queues especially around lunch time.

The reason it's so popular is because it has a great taste with the affordable price. You can eat Udon from around 3 US dollars, it won't exceed 5 USD even after you add various optional toppings like Tempura.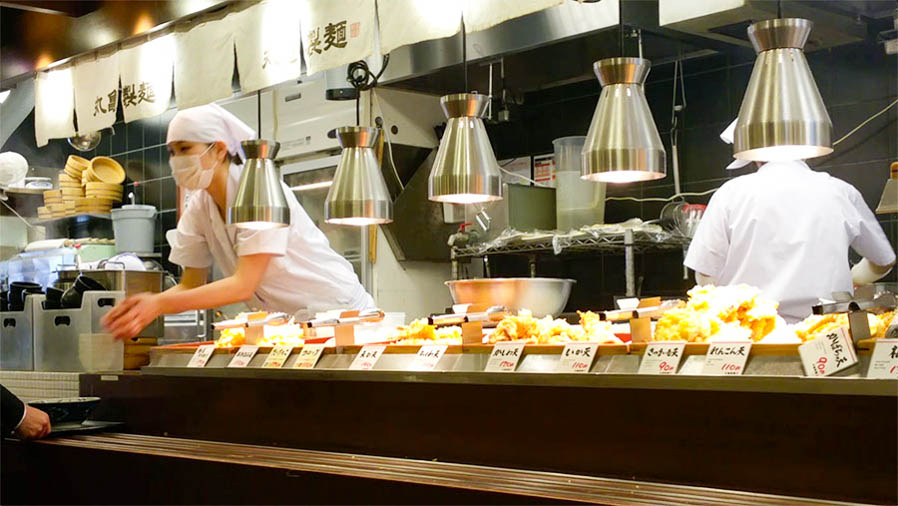 Tempras are fresh and crispy too.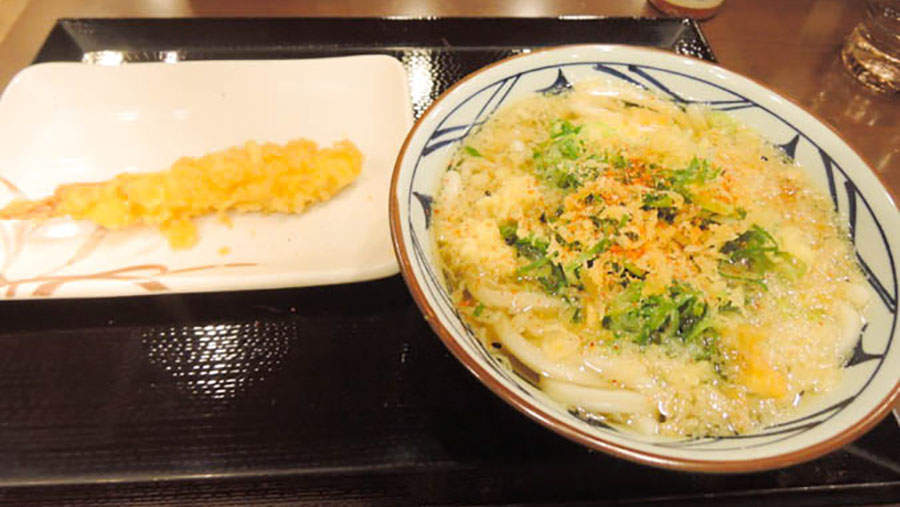 June's pick. Crust of Tempura and chopped spring Onions are complimentary.

This Udon is known for it's thickness and elasticity. Style and tastes vary depending which area. Udon from Kanto (East Japan) and Kansai (West Japan) are also slightly different.
Kanto Udon is focused on Soy sauce soup, and noodle tends to be softer. Kansai Udon is focused on fish broth and noodle tends to be chewy.