Hell of Beppu
We visit the hell of Beppu, Kyushu, Japan. There are a number of hells in Beppu, which demonstrates the thermal activity of the city.
We decided to spend the morning at Beppu Onsen (Beppu hot springs).
There were steams everywhere in the town! We understood why it's called "Hell". The hotsprings temperature is boiling water of 98 c degrees. You can eat Onsen water boiled eggs or rice cakes there.
There were several Onsens and also several 'Hell'. It would have been fun to go around all of the hells! We went one of them.
The hell has an amazing turquoise like color and we managed to take a few nice photo's in between the bouts of steam.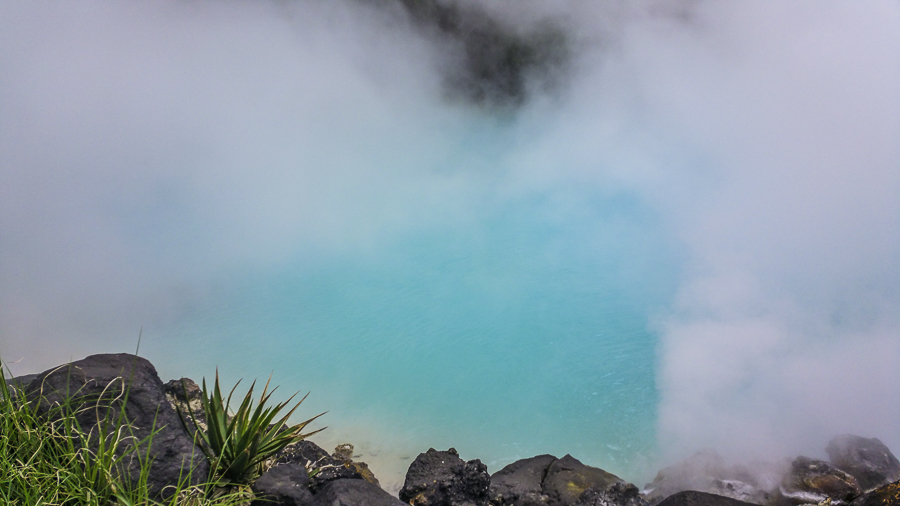 We went to public onsen as well, it really warmed us up, good Onsen water. Must-go place, Beppu.