Experiencing Nagano Train Station
Nige & June spend the day experiencing Nagano train station. The station is newly rebuilt and is now a modern sophisticated Japanese rail travel experience.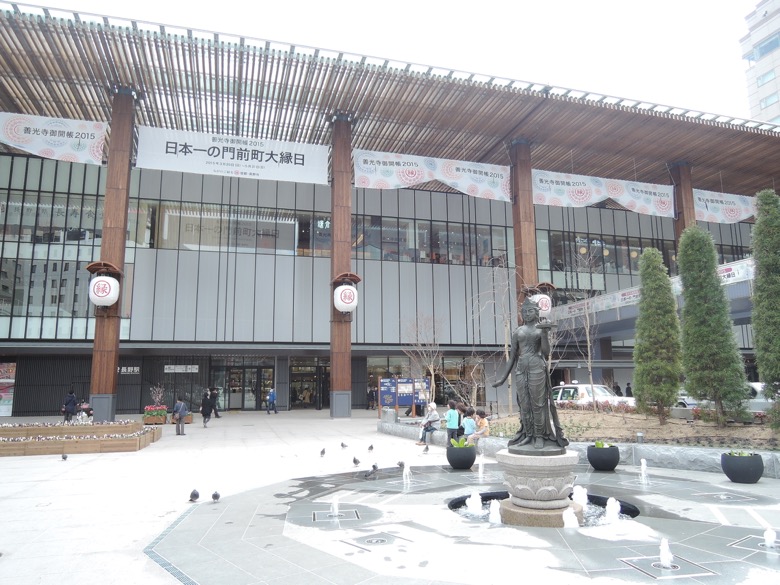 Nagano station had spent a long time refurbishing and recently reopened into a modern sophisticated station. Lots of different kinds of Nagano food and suvenior shops in the station buildings.
There were several big mascots there to promote new national park in Nagano. Nige was so excited that he ran up to dance with them.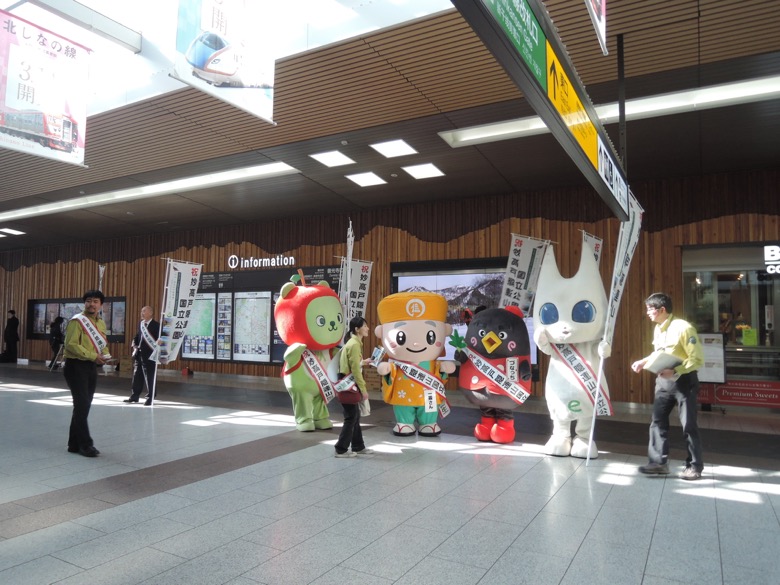 We had nice Japanese style lunch with friends too. Try Nagano food if you have chance, it's delicious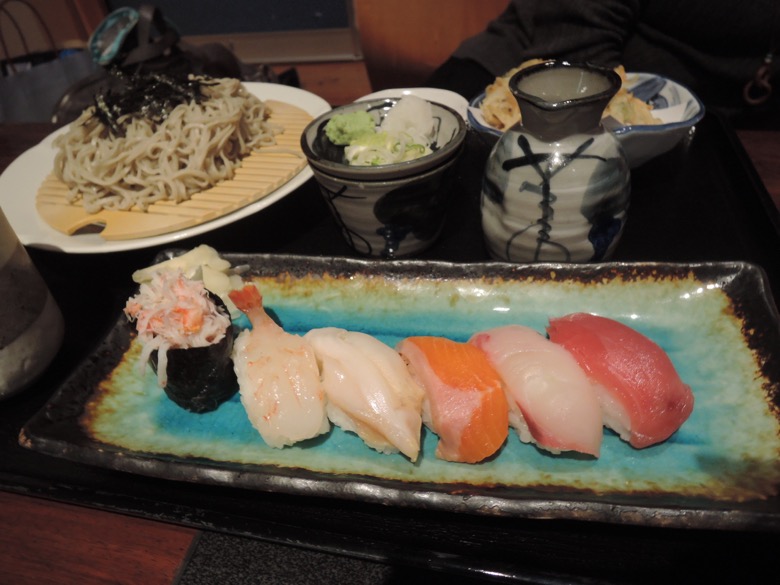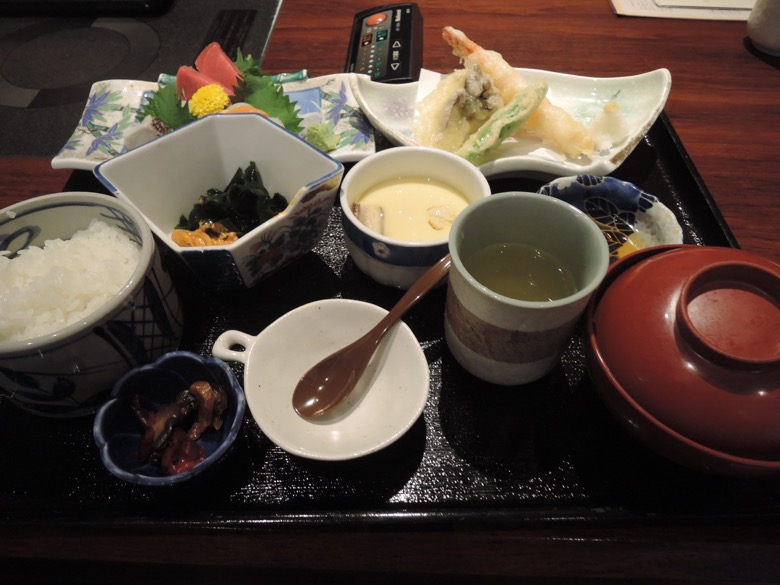 Fish market inside Nagano station buildings, these are carried from Japanese ocean.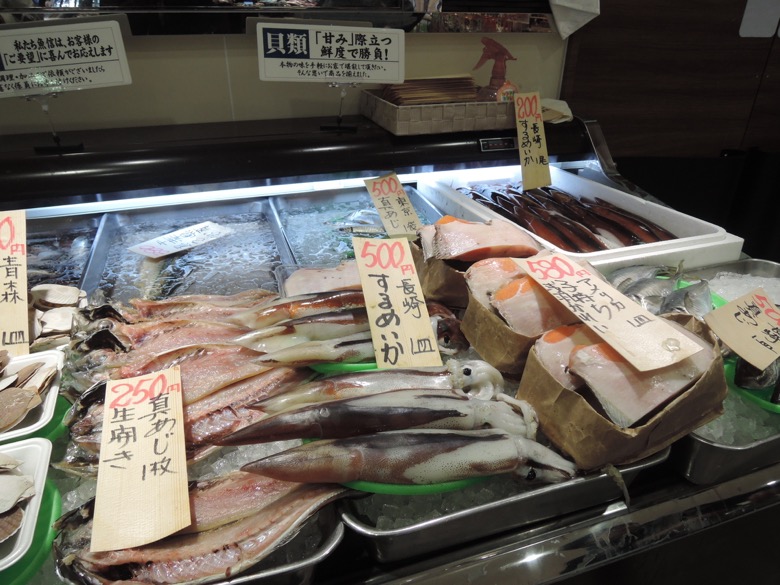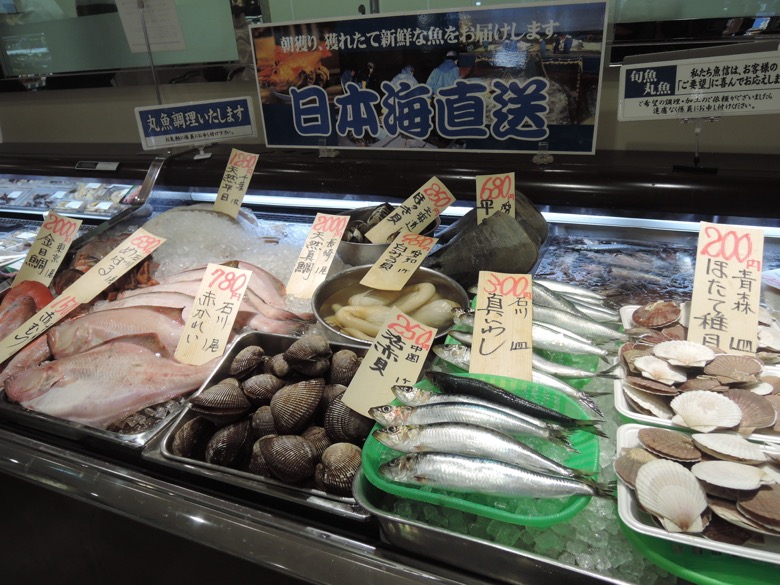 Had nice dinner with friends, this is called 'Kushiage' or fried skewers.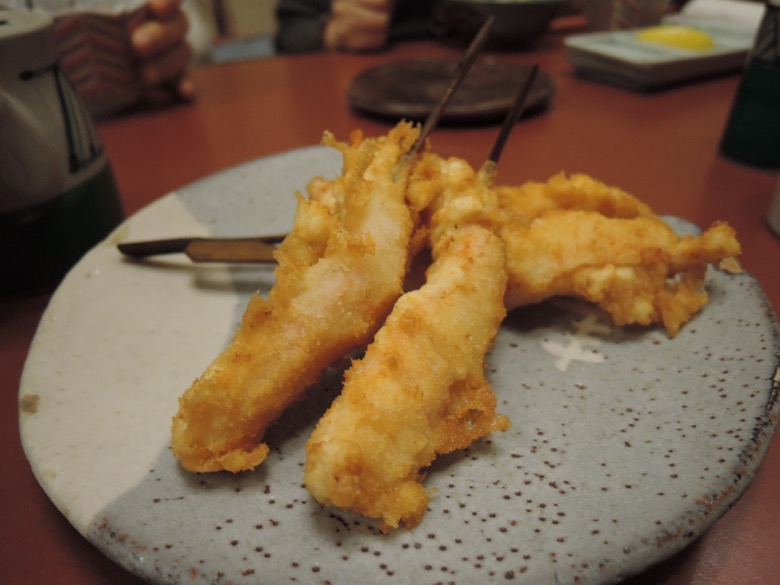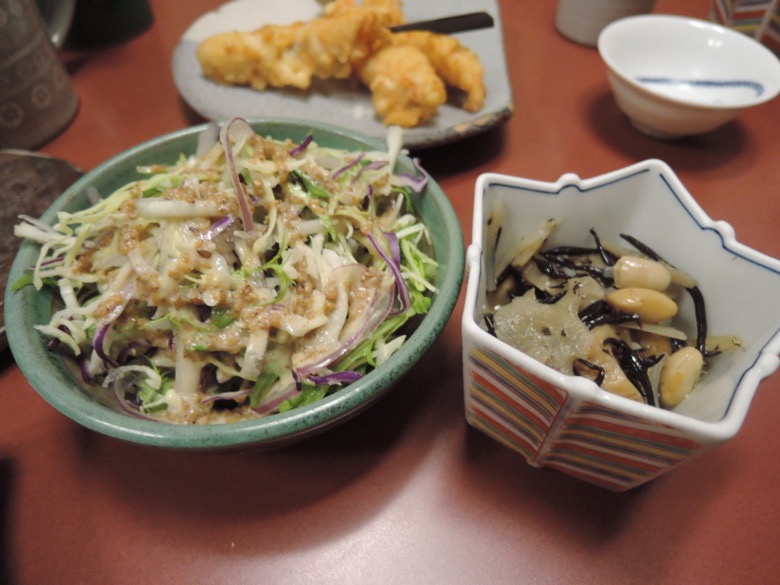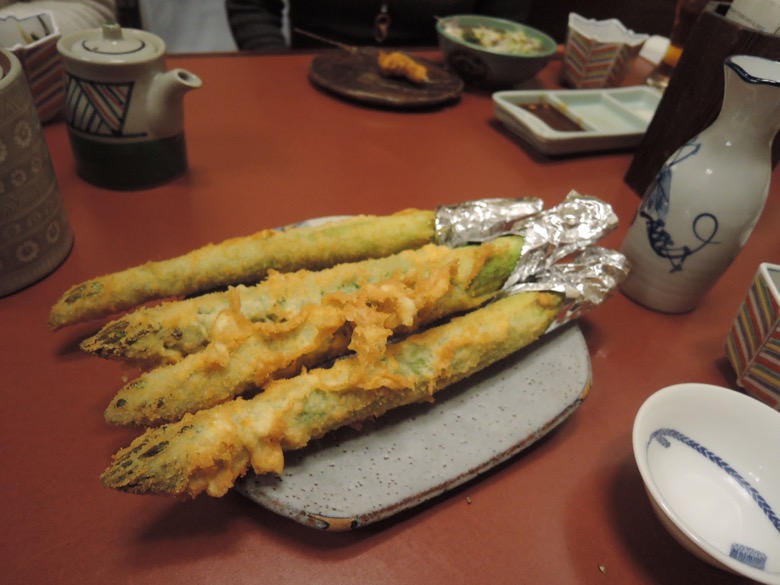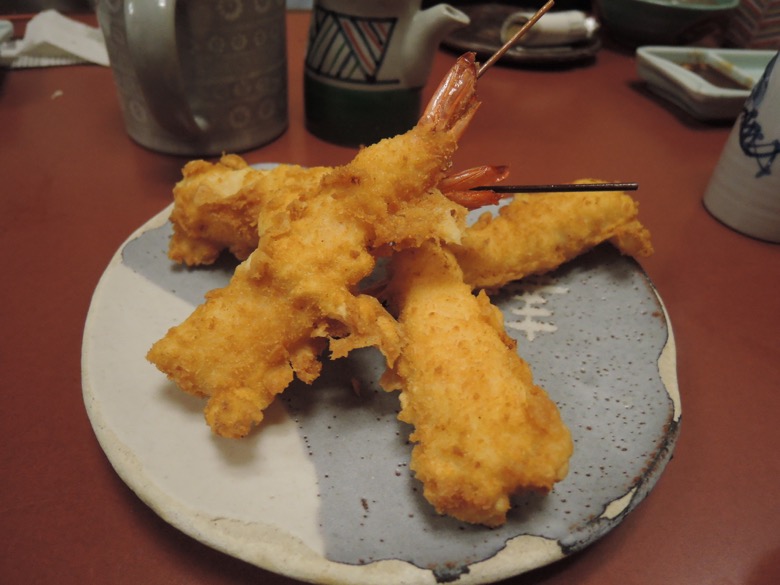 We had a great Japanese lunch and dinner, met some very nice new friends and finished up with a coffee at Nagano station's starbucks while waiting for June's Mum to pick us up.